A Book Is Born, or, an Ode to Broken Trees, or, Cover, Recover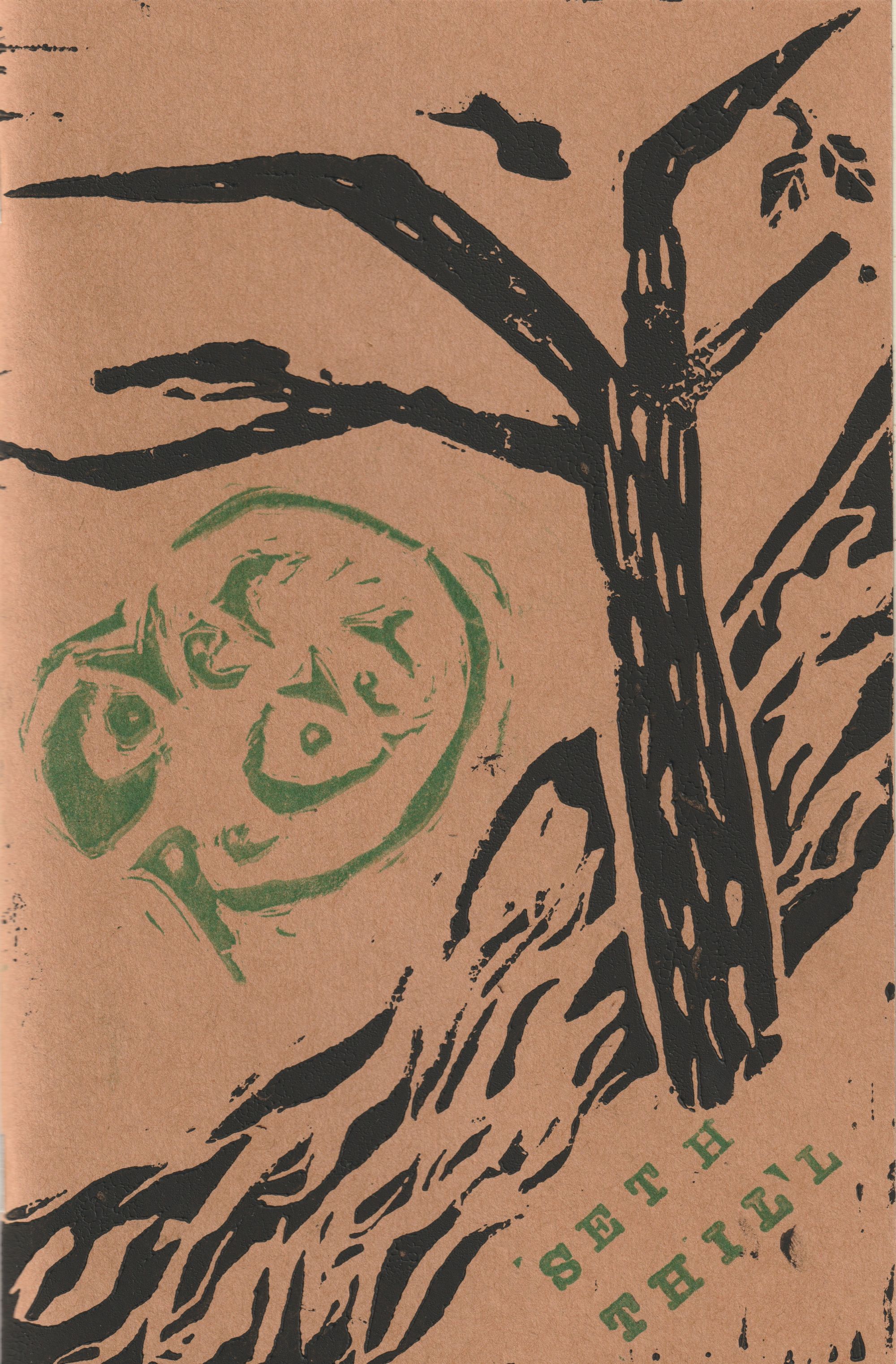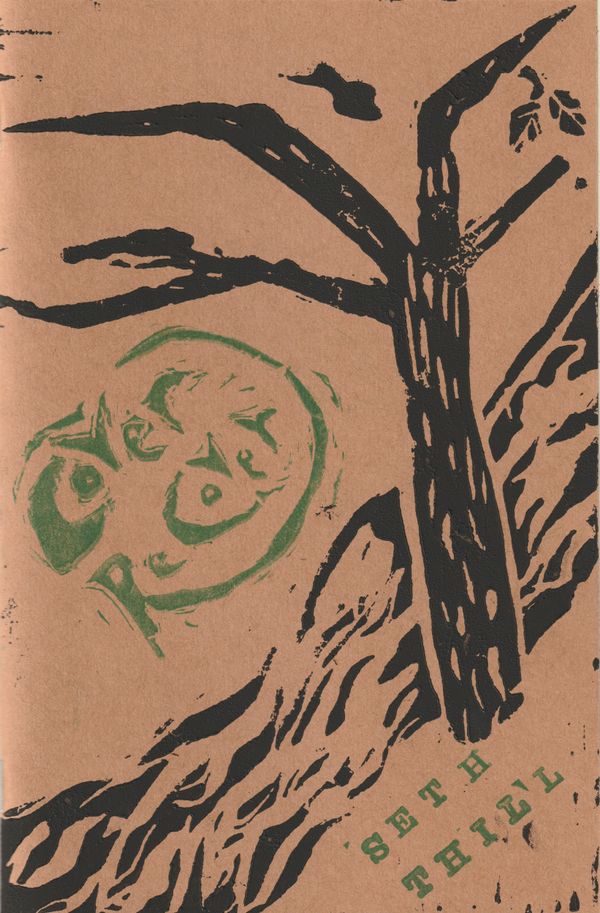 Howdy, everyone! Happy Monday, and welcome to the last week of my tenure as Hartman Reserve's Visiting Artist. I know! Over so soon! But anyway, since it is my last week, y'all will be getting a bonus newsletter following my last official day as VA. So I am going to save my sappy farewells for that post (and believe me, they will be sappy).
Today, I want to talk about my book! We launched Cover, Recover at a lovely event at the Hearst Center (and in the Zoom-sphere) last Thursday, and it is now out in the world! I suppose since it is out I can show you the cover now: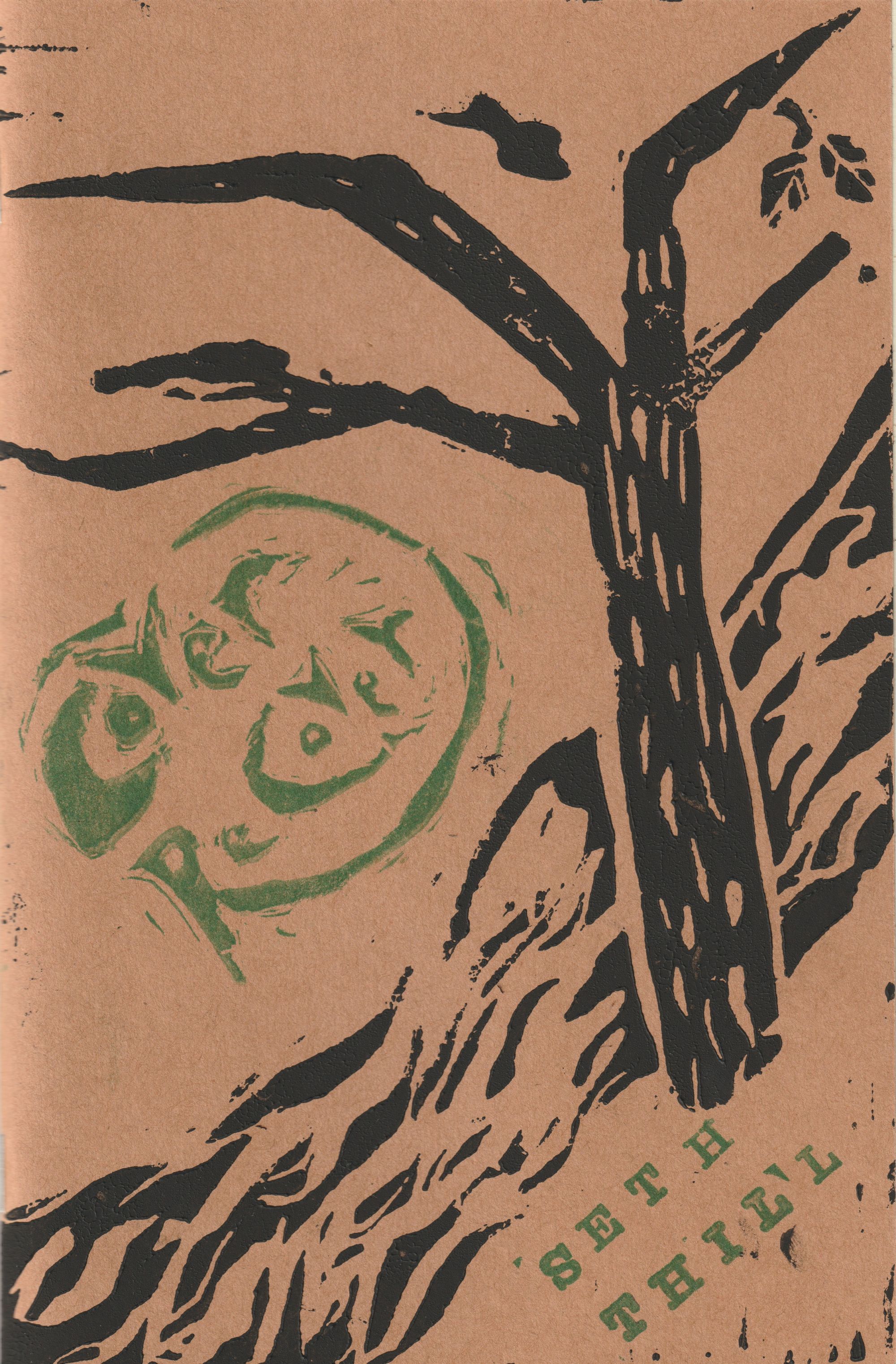 I think it turned out nice! I had a fantastic time reading a bunch of the poems from it and talking about my time as Visiting Artist with a generous, engaging crowd. Thanks again to all at the Hearst for their work getting the event going. There is truly nothing better I can think of as an artist than to simply feel seen, and I have felt seen by everyone I have been able to work with.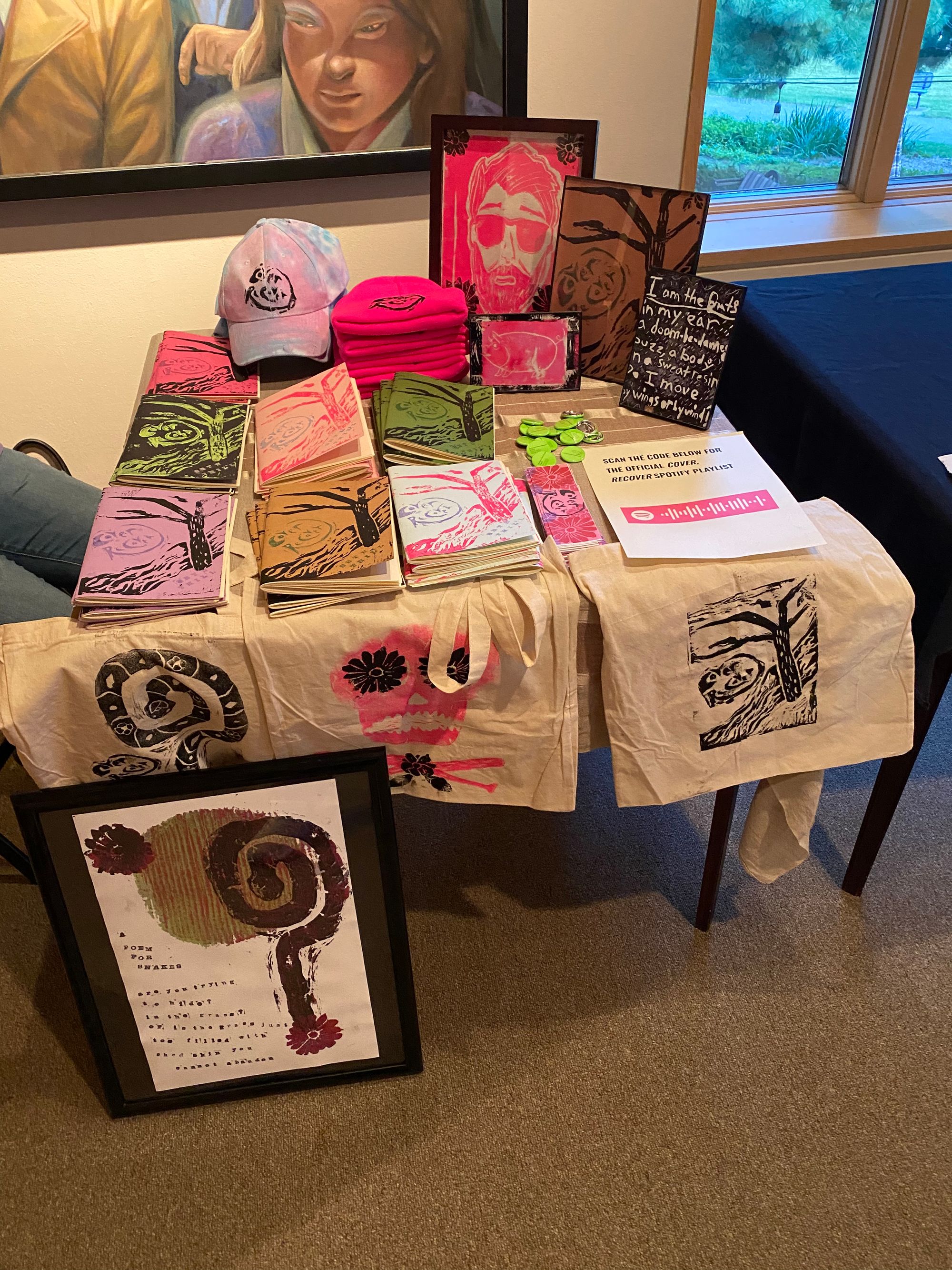 And if you weren't able to make it last Thursday, I still have books left! I am in the process of setting up an online store front (more details soon), but until then, head over to Contact Me to get in touch about getting a copy. I can send a few in the mail for free but probably can't swing that for long, so get in early! And keep an ear out for where else to find copies in the community.
And since I am pitching this book, Cover, Recover, to you, I suppose I should talk about it a bit. I wrote it over the course of this summer as part of my Visiting Artist tenure and it was inspired by yadda yadda  but you already know all that stuff. I've talked about that all summer. But now that the book is an object that exists, I want to talk about what it is. What it actually is now that it actually exists.
Cover, Recover is a chapbook of poems reaching for forgiveness, for a stillness after wreckage, towards finding new purposes, new identities. It talks about the woods and it talks about lakes and it talks about Shrek and Slipknot and Alf but it is all about holding on to what you hold sacred, and learning to honor the things, the parts of you, that you no longer can hold sacred. It is a book that wants to leave the world a little bit kinder, I think. It is a book that makes its best guess as to what kindness might look like.
I am forever indebted to this work's generosity this past summer. The writing process was truly one of the most enriching experiences of my creative life. Whatever comes next, it borrows a light from Cover, Recover.

Lastly, I think this chapbook is a broken tree branch. It is an ode to broken trees branches, to broken trees. To what was and what could have been–to what is and what could be. A million little splinters.
I perhaps first realized this when I went forest bathing in June with Hartman Staff Member Connie Svoboda. I was struck by the symbiosis of the woods, and what fascinated me most was the amount of fallen trees now existing as homes for insects, or for plants growing along the decaying bark.
Elsewhere, cracked branches were holding up thin, weak, but living branches. So many trees were living a second, third life, serving new purposes. And thats what this book is about. Assessing your damage and figuring out where to go next. How to be needed, and how to be respected. The answers aren't all in there, but I think a broken tree branch is a great place to rest in while you reach for them.
And so I will leave you today with a snippet of a poem called "Burrow" from my chapbook, and a bunch of photos of broken trees. It is all for them, anyways.
we build shelter from fallen tree branches,/from falling tree branches/ we tie splits in the wood together/with film reel we insulate/with mud of other worlds/i am breathing iowa air/i am kicking for solid ground/ with both hands tied above my head with limestone/glowing in my fists/ gathered from land yet uncultivated